AUTHOR VISITS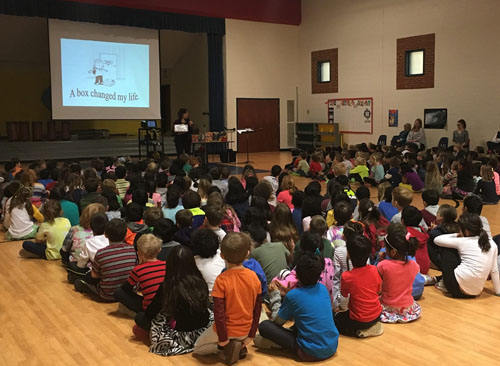 I am an author, teacher, librarian, and poet. My school programs include writing activities, Powerpoint, poetry, singing, and audience participation. I am available for in-person school visits and Skype visits. To book an author visit, e-mail me at jjulesATjacquelinejules.com.
Download a print-friendly version of school visit information.
My Presentations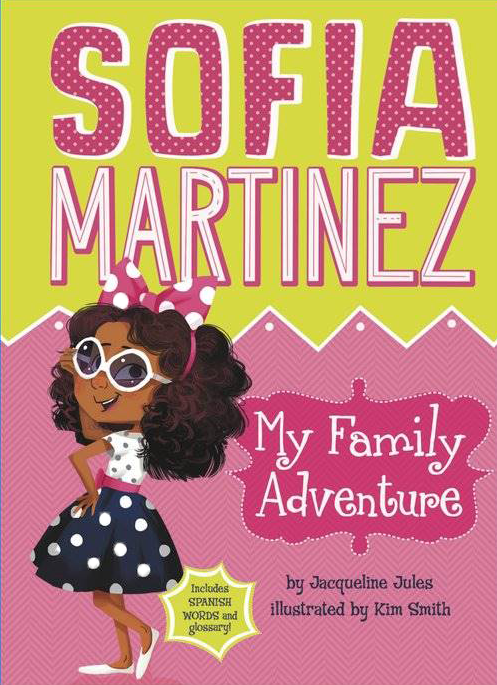 THE JOY OF WRITING: Using examples from Feathers for Peacock, Never Say a Mean Word Again, Sofia Martinez, No English, Duck for Turkey Day, and Zapato Power, I talk about inspiration for ideas. The revision process is clearly demonstrated through a series of illustrations, showing how both text and art were strengthened. Program includes songs, poetry, and writing ideas. Grades K-5.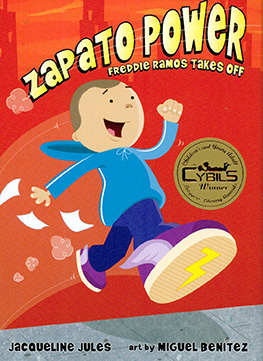 ZAPATO POWER is an award-winning chapter book series featuring Freddie Ramos, a boy who receives a mysterious box with super-powered purple sneakers. From then on, Freddie searches for ways to be a superhero. But can you be a hero and still go to elementary school? Using slides of comic book style illustrations, I share my process for developing plot and character. Grades K-4.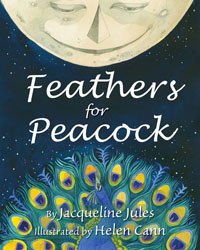 FEATHERS FOR PEACOCK is a pourquoi story with an original explanation for why the peacock has such beautiful tail feathers. I discuss just-so tales and invite students to create their own stories about how animals came to look or behave as they do. Program includes a song and a brief introduction to other works I have written. Grades K-3.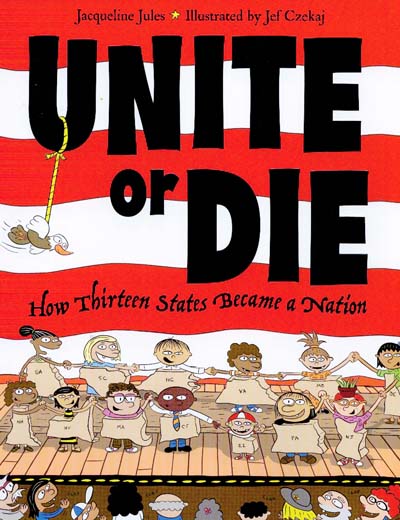 UNITE OR DIE: HOW THIRTEEN STATES BECAME A NATION presents the conflicts and compromises of the 1787 Constitutional Convention through colorful comics projected on a screen. Students participate in a Reader's Theater format and learn a song about the Constitution. Grades 3-6.

POETRY PRESENTATIONS: With poems published in Cricket, Cicada, the Poetry Friday Anthologies, One Minute till Bedtime, Balloon Lit, GERM Magazine, and YARN, I share my process for writing poetry and provide models and ideas for student work. Classroom workshops available for Grades 1-8.
I am also available for Jewish Family Programming.
For Arlington County Teachers: Request me through the Arlington County Pick a Poet Program.
See a list of some of my upcoming and recent author visits.

See Jacqueline Jules in action.